OUR SERVICES
PAVING THE WAY FORWARD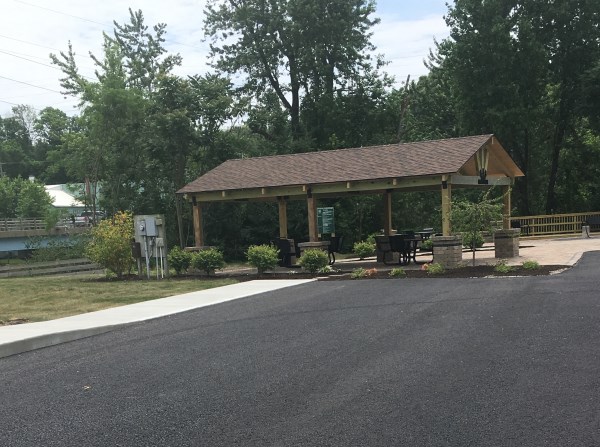 Residential Asphalt Paving
From a large area to short driveways, Gaunt & Son Asphalt has your residential paving needs covered. Serving Northern Indiana since 1981, we pride ourselves on never cutting corners and providing the best product to our clients. How do we do it? First, we produce our own asphalt mixes, rather than buying from a third party. This ensures that we are using the best possible asphalt product for every job that we take on. Second, we still seal our driveways by hand. This provides a more durable, even seal on your driveway. So, whether you contract us to over-lay your old driveway, or provide you with a completely new driveway, we can ensure that it will look great for years to come.
Commercial Asphalt Paving
For nearly 40 years, Gaunt & Son has been serving commercial businesses in the Northern Indiana area. We pride ourselves in hard work and never taking short cuts, just like so many of the workers and businesses owners that we share Indiana with. We are suited to handle any sized paving job, from a small office to a parking lot at a shopping mall. We are one of the only asphalt companies that provides their own asphalt mixes. This means we can create a specific mix for your property that will last for years to come. Furthermore, we seal all of our asphalt by hand, ensuring a thick, even coat that will protect your new driveway or parking lot better than any alternative.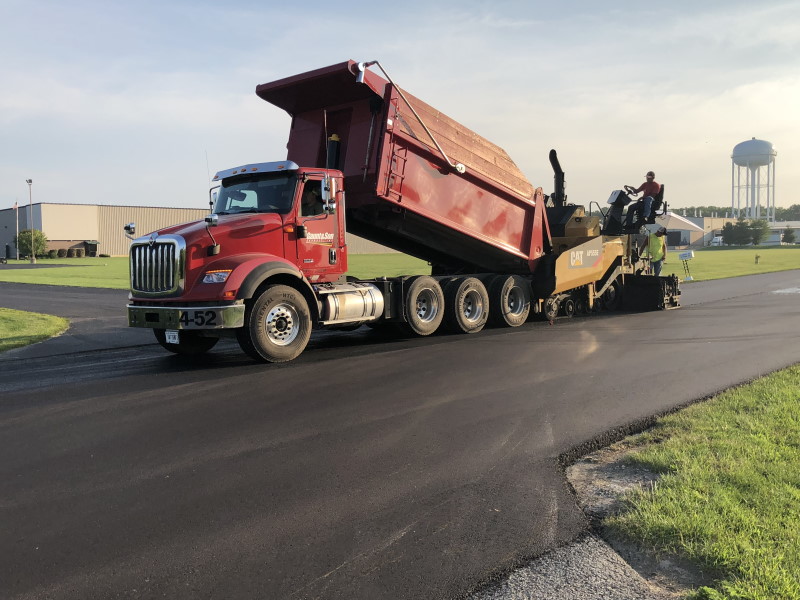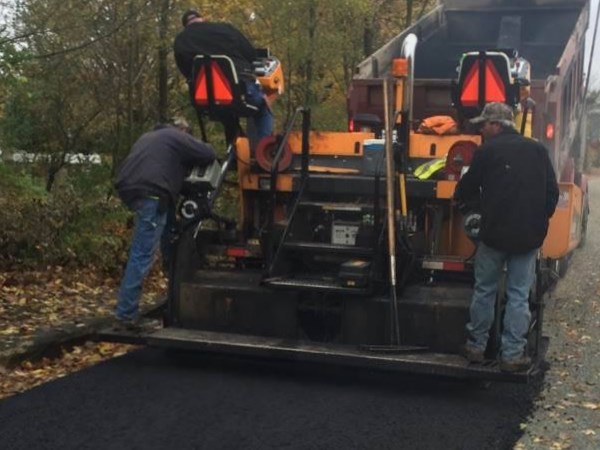 Asphalt seal coating
Seal coating is necessary if you want to preserve the life of your asphalt. Once your new asphalt begins to oxidize, the properties that bind it together will begin to breakdown, causing the top layers of your asphalt to crumble and eventually become brittle. This can eventually lead to moisture getting into your asphalt, which will lead to cracks. Gaunt & Son still seals all of their asphalt by hand, which ensures a thick, even layer of protection for your driveway that will last for years.
Asphalt Striping
Gaunt & Son offers a complete package of asphalt striping needs, including crosswalks, stenciling, signage and fire lanes. A well striped parking lot represents a well-managed property, and a well-run business. When paired together with our paving and sealing services, our striping service means that Gaunt & Sons is your solution for any asphalt job, from start to finish.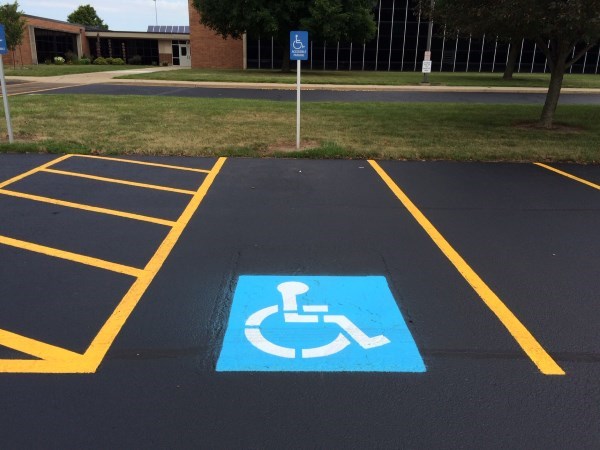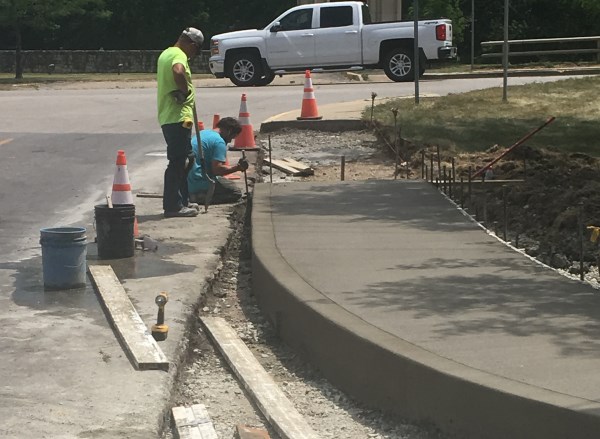 Concrete Sidewalks and Curbs
Serving Northern Indiana since 1981, Gaunt & Son can help you with all of your sidewalk and curb needs. While they are often overlooked, curbs can help protect your property from motorists who may lose control of their vehicle. They can also provide valuable drainage, alleviating unwanted water from your property. If your business receives consistent walk-in traffic, a functioning sidewalk is an absolute necessity, allowing potential customers to safely enter your business with out the risk of tripping or walking on a street. Do not make the mistake of overlooking these important property aspects.